Sanjay Leela Bhansali to Direct SRK
Posted: 03/30/2016 01:38 PM IST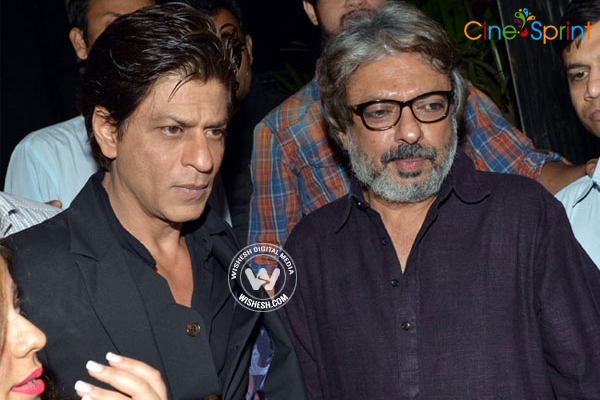 Super talented director Sanjay Leela Bhansali took enough time to complete his magnum opus Bajirao Mastani which has been kept on hold from the past few years. Ranveer Singh, Deepika Paduone and Priyanka Chopra played the lead roles in this movie which ended as a sensational hit all over.
Bajirao Mastani surprised everyone as the film won seven National awards during the 63rd National Awards which were announced recently. A delighted Bhansali threw a lavish bash for his close friends, well wishers and celebrities across Bollywood. Bollywood Baadshah Shah Rukh Khan too made it for the event and he congratulated the Legendary director.
As per the latest we hear Sanjay Leela Bhansali narrated a script to Sharukh for which he has given his nod. Though the movie has not been officially confirmed, SRK was impressed with the basic plot and he asked Bhasali to come up with the bound script which is said to be a love story. More details to be revealed soon.
If you enjoyed this Post, Sign up for Newsletter
(And get your daily news straight to your inbox)