118 narrates about the story of a tv journalist Gowtham (Kalyanram) who captures an incident. He gets haunted by a dream after this which leaves him disturbed. Gowtham falls in love with Megha (Shalini Pandey) and he starts his investigation about the haunted dream. It is during this time, he comes to know about Aadhya (Nivetha Thomas) and the rest of 118 is all about the entire story of Aadhya and what happens to her. 118 is all about how Gowtham nabs the real culprits. Watch the film to know about the twists in the film.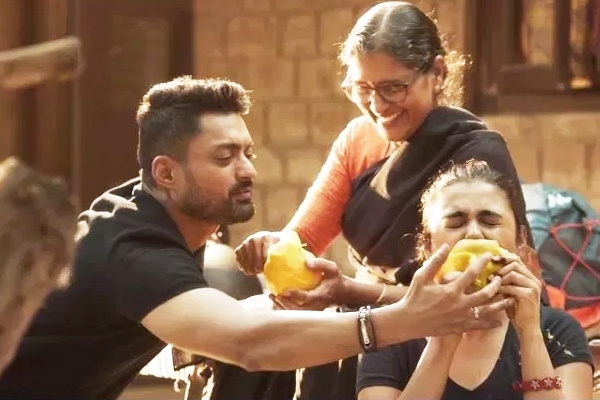 The first half of 118 is crisp, racy and makes a fine watch. There is not a single scene that is unwanted. The editing work is crisp and top notch. KV Guhan managed to excel with his cinematography work which is the major highlight of the film. Kalyanram stands tall and delivered out his best. The first half of 118 has all the ingredients in the right amounts and makes it a decent watch.
The second half of 118 reveals the suspense and explains about Aadhya's backstory. The second half hasn't been penned well and should have been much better. The film looks classy and it appeals strictly to multiplex audience. The film lacks entertainment and happens on a serious note throughout. Though the film dips down at times, it soon returns back with a twist. The second half, on the whole looks ok.
Kalyanram is undoubtedly the best thing that happened to 118. The film presents him in a new look and he looks super stylish, lean in the film. Nivetha Thomas has a meaty and challenging role assigned. Her performance is one of the major highlights of the film. Shalini Pandey as usual looks energetic and delivers a decent performance in the film. All the other actors have been good in their assignments and delivered perfect for the film.

118 is an action thriller based on Lucid dreaming theme. The screenplay and dialogues have been decent. The second half should have been well penned. The music and the background score contributed well. The cinematography work is the major highlight of the film. The editing work looks crisp and sharp. The production values are grand enough and KV Guhan steps out with a decent product through 118.


Final Word:


118 is a decent action thriller that will cater to multiplex audience. Kalyanram delivers it with perfection and the second half of the film should have been better.
118 Movie Review, Rating, Story