Keshava (Nikhil) loses his parents during his early age in an accident after which he stays with his paralysed sister. Keshava plans serial crimes on cops after which a special cop Sharmila Mishra (Isha Koppikar) will be asked to investigate about the crimes. Keshava manages to leave no clue making them mysterious. The rest of the film is all about why Keshava turns deadly killing the cops. How are they related to his parents death? Will Keshava step out free escaping from all the crimes? Watch the film to know about the complete film.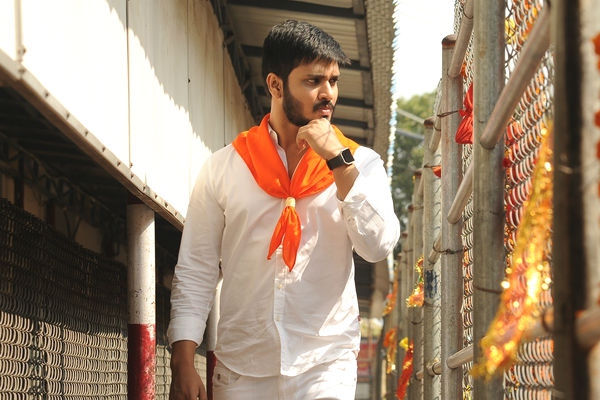 The first half of Keshava has been extremely impressive throughout. Right from the first frame, the film has been interesting and the suspense has been maintained till the end. Mixing crime and comedy is not that easy and Sudheer Varma manages to mix it in the right amounts. The cinematography and the background along with a gripping screenplay are the major highlights of the movie. The interval episodes have been explosive and on the whole the entire first half is a masterpiece.

The second half of the film has been quite interesting though the entire plot has been unveiled during the first half. Some of the episodes have been predictable but the presentation and the performances along with some racy screenplay that makes the film completely interesting. With a decent climax, the second half of Keshava has been decent and worth watching.
Nikhil has been completely stunning and superb in the assigned role. Strictly silent and confident, his character has been designed in such away that he shined with perfection as Keshava. Ritu Varma has been supportive and adds strength for the film. Isha Koppikar is the other highlight of the movie and she carries the entire film on her shoulders. Priyadarshi, Vennela Kishore managed to entertain the audience well. All the other actors have been exceptional in their roles.

The story of Keshava has been interesting but it is the screenplay which makes the major difference. The dialogues have been good and the entertainment looks fresh. The cinematography is the major highlight of Keshava and the background score steals the show. The production values take the film to the next level and the editing has been crisp enough. Sudheer Varma should be well appreciated for turning out Keshava into a perfect thriller.


Final Word:


Nikhil once again surprises the audience with Keshava which is one of the finest revenge dramas in the recent times. Sudheer Varma and his team should be appreciated for their work. Don't miss it.
Keshava Movie Review Rating Story Cast & Crew