Krishnamma Kalipindi Iddarini
S

tory
Krishna (Sudheer Babu) and Radha (Nanditha) are friends from childhood who are very close to each other. They have many memories during their college days and during this time Krishna loves Radha and decided to propose her. But due to unexpected situations, Krishna and Radha get separated from each other. Every time when Krishna tries to meet Radha, he fails to express his love. The rest of the movie is about what happens next. Will Krishna meet Radha and reveal his love? Watch the movie to know about the rest.
Krishnamma Kalipindi Iddarini
A

nalysis :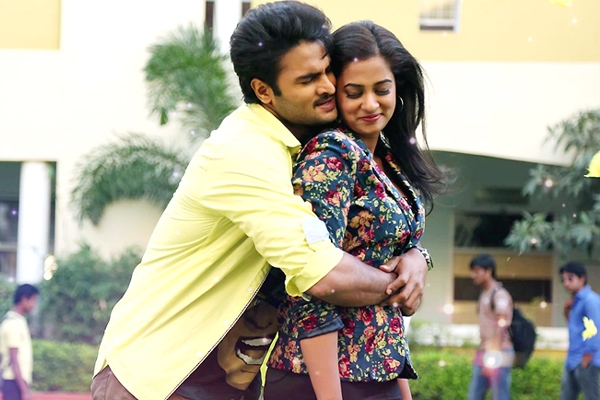 The first half of the movie is quite energetic and it has been focused to build up the love story. The college days love story has been shown perfect and the entire first half has been executed well.

The second half of the movie has been much emotional when compared to the first half of the movie. The entertainment has been managed throughout and the performances by the lead actors especially in the climax take the film to the next level.
Krishnamma Kalipindi Iddarini
P

erformance :
Sudheer Babu who has proved himself with his acting abilities has delivered his career best as an actor. He has been superb during the emotional episodes. Nanditha has been apt and she has done the character of Radha with ease. All the other actors have given out their best performances for the movie.

The story of the film has been quite simple and sensitive. The screenplay and the dialogues have been suitable. The music of the movie has been superb and the songs have been shot well. The cinematography has been eye catchy and the production values have been grand enough. The director has been completely successful in narrating a sensible concept as per the nativity.


Final Word:


Krishnamma Kalipindi Iddarani is a heart touching emotional story with the lead actors taking the film to the next level. It's a decent entertainer.
Krishnamma Kalipindi Iddarini Movie Review