Satya (Satyadev) is a Software Engineer who falls in love with Jyothi Lakshmi (Charmee) who is a prostitute by profession. He becomes habitual in visiting her home and spending time. He reveals his love for Jyothi Lakshmi with which she gets impressed completely. Jyothi Lakshmi plans to leave her past and start a new life. The rest of the film is about the consequences faced by them during the transformation. Watch the movie to know about the rest.
Jyothi Lakshmi
A

nalysis :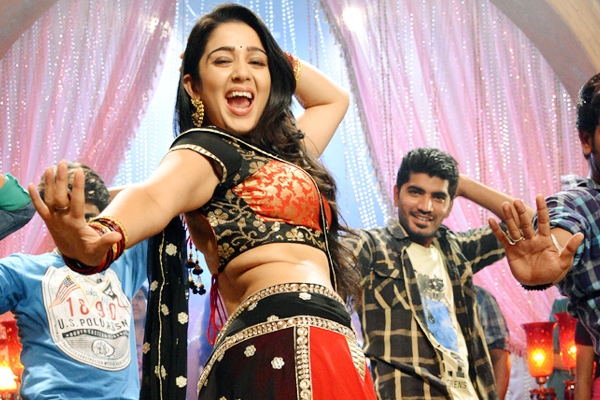 The movie starts off strong and the narration has been terrific. There are many bold and terrific episodes in the first half that will reach the masses. The whole first half has been ok with some dips.

The second half takes a turn once Charmee transforms herself. The screenplay and the characterization have not been well written. The movie has many flaws which confuse the audience. On the whole the complete second half is a failure.
Jyothi Lakshmi
P

erformance :
Charmee who has earlier proved her acting abilities delivered her career's best performance witj Jyothi Lakshmi. Satyadev is sure a person that should be talked about and he has done a commandable job in the movie. All others have done their best for the movie.

The story of the movie is not interesting and it has been seen in many Telugu movies. The screenplay and the dialogues have failed to impress the audience. The songs and the music are impressive and so is the background score. The editing has been decent and the production values have been grand. Puri failed to narrate a film that has deep content along with a strong social message.


Final Word:


Charmee's Jyothi Lakshmi is a huge disappoint except some bold and terrific performance by Charmee and Satya. It can be ignored completely.
Jyothi Lakshmi Movie Review and Rating