The story starts in 1990 and is about Nizamabad Narsing Yadav (Akash Jagannadh) who has the tagline that he is fit for nothing. He fails in any assigned work which makes his mother irritated. He joins in a theatre for earning his living and during his interaction with his friends, he comes to know that every guy should have a girl friend to succeed in life. He then falls in love with Prashanti (Ulka Gupta) and the rest of the movie is about the problems faced by the youngsters who fall in love at an early age and the other twists. Watch the movie to know about the rest.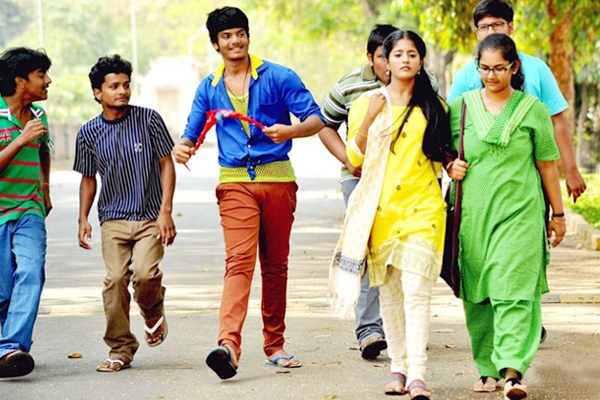 The first half of the movie has been very slow and the narration of the film has been below the line. The characters in the movie have not been written well which makes the audience confused. The love story has been outdated and on the whole the complete first half misses the feel.

The second half too carries the same pace and the unnecessary twists and turns spoil the flow of the movie. The narration has been poor and on the whole the second half too disappoints completely.
Andhra Pori
P

erformance :
Akash Jagannadh who has been decent with his performance in the movies like Dhoni has been matured enough for the character of Narsing Yadav. He has been energetic and expressive. Ulka Gupta completely disappoints as an actress and she has to learn a lot to impress on screen. All the others have been decent with their work.

The story of the movie has nothing new to bring it on to screen. The screenplay and the narration have been completely outdated which will irritate the audience. The songs have been shot well but the music has been under the line. The cinematography and the editing have been ok. The production values have been grand enough and the director completely failed to narrate the movie in a convincing way.


Final Word:


Andhra Pori is a movie that should be completely ignored this weekend. An utter disappointment.