Sai Dharam Tej's Second Telugu film "Rey", which is actually his acting debut, but got delayed due to financial problems, has finally been released in theatres worldwide (on 27 March).

Rock (Sai Dharam Tej) is a happy go lucky guy who only cares about women's beauty. Amrutha (Saiyami Kher) is a girl with ambition to win dance competition. What happens when Rock falls in love with Amrutha? What about Amrutha's ambition? Is there any trouble brewing to it and how it is overcome is what the film is about?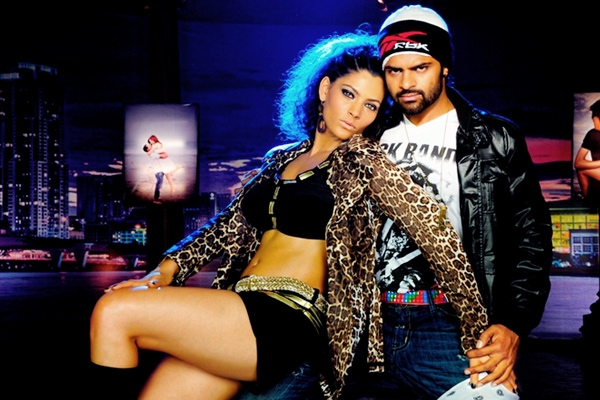 The film is directed by YVS Chowdhary in his typical style. It is full of over action and overblown pompous show from the word go. There is clearly a simple and likeable film to be had in Rey but it has been buried deep down in the chauvinistic comedy and over the top challenges and elevations. There are no good or bad halves in the film. It maintains the over action tempo from the beginning and the treatment gets intensified till the end with pre-climax taking the cake.

Music by late Chakri is in tune with the making of the film. It is loud and bombastic but it has its moments. Cinematography shows the datedness of the film. Dialogues are hilariously bad.
Sai Dharam Tej shows lots of nervous energy in the film. His whole demeanour reeks of this nervousness be it the dancing or the performance. There is of course lots of uninhibition on display here which has been contained in his second outing. Going by the fact that this is his first film and what he has done in his second one, we can clearly see a marked improvement.

Saiyami Kher(Amrutha) has nothing to do performance wise and more of glamour doll through out the film with some dancing skills to showcase now and then. Shradda Das(Jenna) on the other hand gets to play a diva but the amount of over action on display makes the character look like a joke. Others are even more unremarkable to make an impression.


Final Word
A simple and tighter movie could have been made with dance background and their rivalries. Even with musical and over the top structure one could have had a far better movie if only the intention was to make one without the silly regressive digressions.