Tubelight is the story of two brothers Bharat (Sohail Khan) and Laxman (Salman Khan) who are orphans. They share a close bonding with each other that they live for each other. Things change completely after Bharat joins army and heads for the India – China war. This is during this time, Laxman misses his brother badly and starts his journey for him. The rest of the film is all about the people he meets and bonds during this journey. Watch Tubelight to know if Laxman meets his brother Bharat.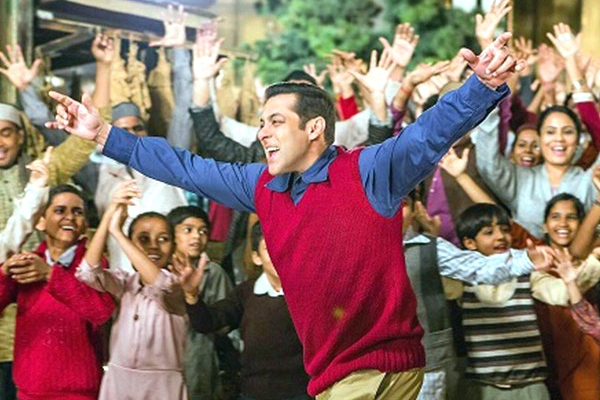 The first half of Tubelight manages to build the characters of the film. The narration has been dead slow that it leaves the audience irritated. Though the film lacks interesting plot, Kabir Khan manages to narrate the film depending on the bonding between two brothers. Salman has been showcased in a never seen dull character which may not be digested by most of the audience and his fans. The first half of Tubelight offers nothing.

The second half which is quite crucial too manages to stand dull and makes no impact all over. The songs look completely outdated and they test the patience of the audience. The unwanted characters kill the film's flavour completely and Tubelight on the whole fails in all the available ways to impress the audience. With a routine and predictable climax, Tubelight second half is a massive disappointment.
Salman Khan who is the man of masses has been showcased in a dull and underrated role, which will sure be not accepted, by most of the audience. His character has been completely restricted that makes no impact. Sohail Khan has been extremely impressive in the emotional episodes and he stands strong with his performance. Zhu Zhu and Matin are the only saviours of the film. All the other actors have been decent.

The story of Tubelight is the major drawback and it kills the complete film. Salman's characterization and the screenplay are the major letdowns of the movie. The dialogues look good and the music has been ok. The background score and the cinematography are the major assets of Tubelight and the production values looked good. Kabir Khan wastes a golden opportunity and the film falls flat in all the available ways.


Final Word:


Tubelight is a film that can be given a huge skip as the film fails in all the available ways in keeping the audience engaging. Salman's characterization pulls down Tubelight by miles.
Salman Khan Tubelight Movie Review, Rating, Story