Kabir Deshmukh (Sharman Joshi) has been asked to solve the case of a live murder telecasted on tv. Rahul Oberoi (Rajinesh Duggal) owns a tv channel in which the murder of ACP Sarnaik is being telecasted. Siya (Sana Khan) comes to rescue Rahul. Ranveer (Gurmeet Chaudary) fights against Siya who even happens to be her boyfriend. The rest of the movie is all about the interesting relations that Kabir finds and how he solves the case. Watch Wajah Tum Ho to know about the rest.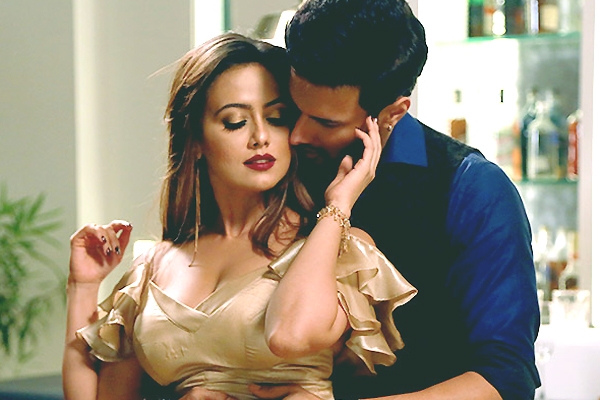 The first half of Wajah Tum Ho offers nothing much except the same old, routine and predictable narration that we have seen in many crime romantic thrillers. The plot has nothing new to reveal however the director tried to bluff the audience as if the film has interesting twirls. The songs have been decent however the romantic episodes too looked fake. The interval episodes look completely unusual and on the whole the first half of Wajah Tum Ho offers nothing.

After such a disappointing first half, the audience expected less obviously however the film dips down even further during the second half. Even the songs fail to impress the audience and the female leads irritate the audience with their glamorous acts. The special songs test the patience of the audience and the climax has been shot in a hurry. On the whole the second half of Wajah Tum Ho too offers nothing.
Wajah Tum Ho
P

erformance :
Sana Khan has been assigned a massive role in the movie and she had huge dose of makeup in each and every frame. She looked completely unusual and her performance looked poor. Sharman Joshi has nothing much to do as a cop in the film. Rajinesh Duggal and Gurmeet Chaudary fails to impress the audience with their acting skills. All the other actors have been decent.

The story of the film has nothing new to say or unfold throughout. The screenplay has been badly written and the dialogues fail to impress the audience. The songs have been good to listen but they fail to make it big on screen. The cinematography and the editing has been decent. The production values looked good however the director fails in all the available ways to impress the audience with a film that lacks content.


Final Word:


Wajah Tum Ho is a film that can be completely ignored because of the poor execution. The lead actors too fail to impress the audience with their performances.