Jai Gangaajal is the story of ACP Abha Mathur (Priyanka Chopra) who is a brave and fearless. Her honest deeds make her go to Bankipur district in Bihar which has been struggling badly because of the goons Babloo Pandey (Manav Kaul) and his brother (Ninad Kamat). The people living there lost belief and hopes on police and on the system completely.
It takes some time for Abha Mathur to come up and fight hardly as she rarely has any support from others. Some unusual sequences alter the situations completely after which Abha Mathur takes over the lead. The rest of Jai Gangaajal is how she completely dominates them teaching a lesson and brings faith among the people. Watch Jai Gangaajal to know how all these happens.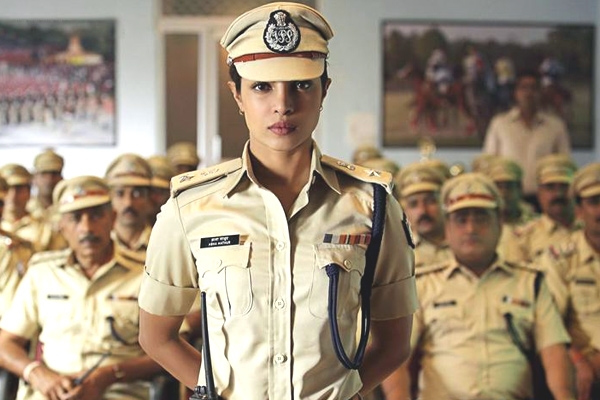 The first half of Jai Gangaajal has some interesting moments. Priyanka Chopra has done an outstanding job and she has been stunning on screen as a cop. Some of the episodes have been shot well which raise the bars but unfortunately they fall down again because of the outdated plot and predictable narration. The complete first half lacks engaging and interesting narration.
The second half of the movie too carries the same pace and it becomes completely predictable. There are a few episodes which have come out really well but as the film lacks the needed interest, Jai Gangaajal falls flat. Most of the movie gets faked and the major plot gets deviated. On the whole, the second half of Jai Gangaajal is a complete downfall.
Jai Gangaajal
P

erformance :
Priyanka Chopra comes out with a stunning and outstanding performance throughout the film. She has been professional as a fearless cop and the makers have taken enough care that her character came out really well. Prakash Jha's character has been over dosed and it irritated the audience though he delivered out well. Manav Kaul and Ninad Kamat have been stupendous as baddies in the movie and all the other actors have done their job well.
The story of the movie lacked the needed interest and it has been taken out from Gangaajal. The screenplay of the movie has not been taken care of which is the main reason for the film to fall flat. The music and the background score of Jai Gangaajal have been good enough and the cinematography has been apt. The production values have been lavish enough but Prakash Jha who has been an expert in discussing the social problems well completely failed this time to come out with a commanding job.
Final Word:
Jai Gangaajal is a movie that will disappoint you as it has nothing new to reveal except Priyanka Chopra's outstanding performance as fearless cop. A film falls flat because of the predictable and outdated narration.