Okka Kshanam is the story of Jeeva (Allu Sirish) and Jyosthna (Surabhi) who accidentally meet in a shopping mall and fall in love with each other. They turn extremely happy after their parents approve their love. At this time, the duo comes to know about a couple (Srinivas Avasarala and Seerat Kapoor). All the incidents that happen in Jeeva and Jyosthna's life happen in their life too. The real shock comes when Seerat gets killed and the rest of Okka Kshanam is all about the mystery and how it unfolds. Watch Okka Kshanam to know about the complete story.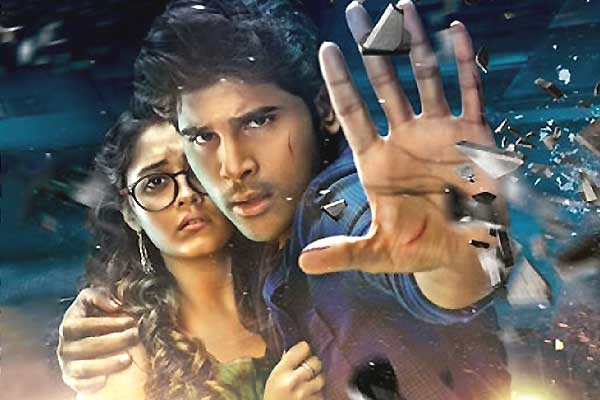 The first half of Okka Kshanam has been slow and boring. However the film picks up gradually and turns interesting. The interval episodes have been convincing and the songs have been well placed. The last twenty minutes of the first half has been packed and gripping which makes the first half decent and passable.
The second half of Okka Kshanam starts off with a bang and the first half an hour looks racy. The film dips down badly at the much needed time and the death of Seerat Kapoor has not been convincing. The pre-climax episodes turn completely predictable and the climax ends on a simple note. On the whole the second half of Okka Kshanam is a disappointment.
Okka Kshanam
P

erformance :
Allu Sirish has been decent in the assigned role. He improved a lot when it comes to expressions, dance moves and in the action episodes. Surabhi has been extremely apt and convincing in the simple role and she shined with perfection. Srinivas Avasarala looked natural and delivered out his best. Seerat Kapoor too played a decent role and all the other actors played their roles with perfection.
The story of Okka Kshanam has been completely unique and never narrated on silver screen. The screenplay during the second half is a huge misfire and the dialogues looked decent. The music and the background score have been decent and the cinematography is the film's major highlight. Okka Kshanam has a grand production values and VI Anand has been partially successful in convincing the audience with a new genre film.
Final Word:
Okka Kshanam is an average attempt as the film falls flat because of the second half which falls flat at the much needed time. Allu Sirish and Surabhi tops the show with their performances.
Okka Kshanam Movie Review, Rating, Story