Spyder is the story of Shiva (Mahesh Babu), an Intelligence Department employee who is all here to know the troubles of people through his software. It is through this he hears a phone conversation of Rakul (Rakul Preet Singh) with her friend. A brutal murder changes the mood of the film after which Bhairavudu (SJ Suryaj) gets introduced. The rest of Spyder is all about how Shiva manages to nab the psycho killer and what happens next. Watch Spyder to know about the complete film.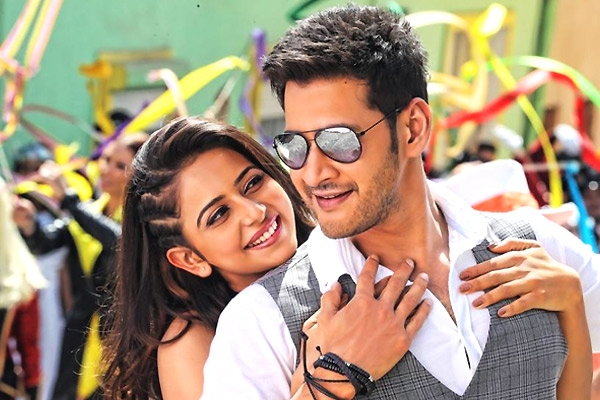 The first half of Spyder starts on an interesting note introducing Mahesh. The love story between Mahesh and Rakul looks interesting however the film has been laced with loads of Tamil flavour which is sure a letdown for the Tollywood audience. All the songs look decent and they have been placed well. The interval episodes build up the curiosity among the audience. Though the film has not many interesting and elevating episodes, the first half looks passable.

The second half which has to be exceptional falls short in reaching the expectations of the audience. The action episodes have been shot well but the routine and logicless narration is a huge let down of Spyder.  The TV game show and the Lanco Hills episodes impress the audience but the film dips down during the pre-climax episodes. The climax looks pretty predictable and unconvincing. On the whole the second half of Spyder is a huge letdown.
Superstar Mahesh Babu who pinned all his hopes on Spyder has been outstanding in the assigned role. Mahesh was apt for the role of Shiva and he performed with utmost ease. He looked fit, stylish and outstanding in the emotional episodes. Rakul Preet Singh has been decent, glamorous and she essayed her role with perfection. SJ Suryah is the other highlight of the film and his character has been well designed. All the other actors delivered out their best for the film.

The story of Spyder has been good but it falls short because of Mahesh and Murugadoss teaming up. The screenplay looks decent and the dialogues have been good. The cinematography is the major highlight of Spyder and the music has been decent. The production values have been extremely lavish and the songs along with the action episodes have been allotted massive budget. AR Murugadoss steps out with a pretty average film which falls short of the expectations.


Final Word:


Spyder fails to impress the audience because of the routine and predictable second half. The film lacks interesting situations and strong logics to unfold the major mystery.
Spyder Movie Review Rating Story