Sapthagiri Express is the story of Sapthagiri (Sapthagiri) who is the son of a head constable. His father wants him to become an IAS officer however due to some unexpected situations, Sapthagiri ends up as a constable. The rest of Sapthagiri Express is all about the situations that forced him to turn a constable and all about his dreams to turn an actor. Watch Sapthagiri Express to know about the rest.
Sapthagiri Express
A

nalysis :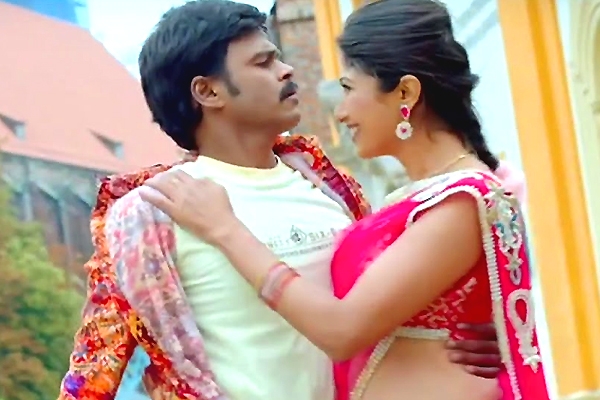 The first half of Sapthagiri Express has been completely wasted as it takes much time to enter into the major plot. Though the film turns serious for a while, it dips down completely again and the director managed to showcase on the entertainment for the most of the time without revealing the plot. The songs are waste of time and the heroine has nothing much to do except showcased in the songs.

The second half of Sapthagiri Express has decent entertainment however at the same time, the major plot has been completely deviated. The pre-climax episodes again make the film interesting and on the whole, the second half of Sapthagiri Express too offers nothing except a sleaky show by Sapthagiri.
Sapthagiri Express
P

erformance :
Sapthagiri has been decent in the assigned role and he has been passable throughout the film. He has been decent with his dance moves and he managed to make the audience laugh. Heroine Roshini has nothing much to do and has been restricted to songs. Senior actors like Posani Krishna Murali, Shiva Prasad and Shiyaji Shindey had limited screen presence. Shakalaka Shankar managed to bring some smiles throughout the second half.

The story of Sapthagiri Express has nothing new to reveal. The screenplay and dialogues looked below average. The cinematography has been decent however the music and the background score looked completely pathetic. The production values have been lavish and director showcased much on the entertainment leaving the major plot behind.


Final Word:


Sapthagiri Express is a film that has enough dose of entertainment at parts but it fails to keep the audience entertaining and engaging. Can be given a skip.