ISM is the story of a journalist Satya Marthand (Kalyanram) who takes up the profession because of some unusual incidents that happen in his family. Fighting against the system, he chooses to reveal about the corrupted politicians and businesmman who invest huge numbers across the globe. Satya targets Javed Bhai (Jagapathi Babu) through his daughter Alia (Aditi Arya) who falls for him. The rest of the movie is all about Satya's efforts against the corrupted system. Watch the film to know about the rest.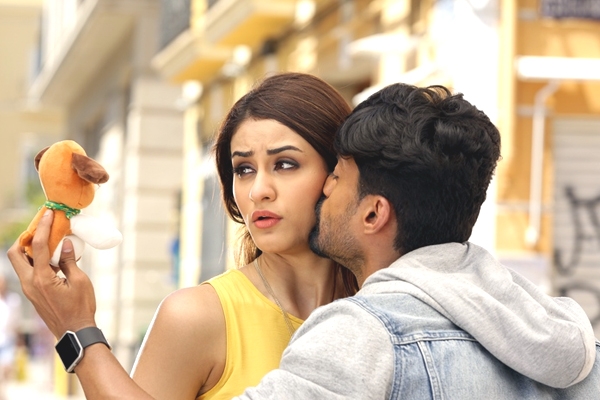 The first half of ISM has been decent but slow in pace. The love story has been interesting and the entertainment makes the film passable. The songs have been shot in beautiful locales and the pre-interval episodes make the film interesting. The interval strikes the chord and on the whole the first half of ISM has been just ok.

It is the second half which is quite crucial however the film falls flat in all the available ways in keeping the audience engaged. The plot has been completely predictable and the narration has been pathetic. The songs have been decent and the court episodes try hard to make some impact. The climax episodes have been hurried up completely and the movie dips down completely as time passes.
Nandamuri Kalyanram has put huge efforts for the movie and his performance is the major highlight of ISM. He performed the character with ease and dominated the entire movie. He carried the entire film on his shoulders. Aditi Arya has been cute and convincing in the role of Alia. She performed the character with ease and she will sure make it big in Telugu cinema soon. Jagapathi Babu has been flawless in his role and his presentation has been superb.Vennela Kishore, Ali, Posani Krishna Murali have been entertaining throughout.

The story of ISM has nothing new and special to reveal. It has been completely outdated and predictable. The screenplay and the dialogues too have not been taken enough care of. The music has been soothing and the background score elevated the film well. The production values have been grand enough and Puri Jagannadh once again comes out with an uninteresting and outdated film.


Final Word:


ISM will end up disappointing the audience to the core. Kalyanram's efforts have been completely wasted. ISM is a boring feast and can be ignored.
ISM Movie Review