Rayudu is the story of a daily worker named Rayudu (Vishal) who falls in love with Bhagya Lakshmi (Sri Divya) upon the request of his grandmother. Due to an unexpected situation, Bhagya Lakshmi's mother gets killed and Rayudu takes it seriously in solving out the mystery. The rest of the film is all about the unexpected situations in solving the mystery and how he protects Bhagya Lakshmi from the opponents. Watch Rayudu to know about the complete story.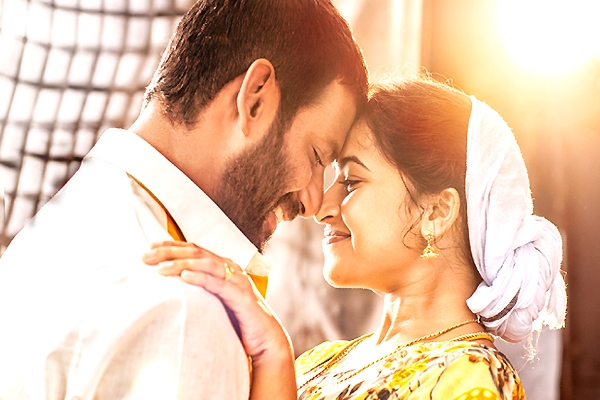 The first half of Rayudu starts on an interesting note and is all about the cute love story along with the village atmosphere. The songs have been shot well and the interesting action episodes take the film to the next level. The pre-interval episodes raise the heat on the film and the entire first half of Rayudu has been decent and impressive.

The second half of Rayudu too carries the right emotions however the movie dips down completely post interval. The songs of the film have not been placed well and the movie becomes quite predictable throughout. The action episodes have been decent however the audience lose interest when it nears completion. The climax of the movie has been shot well however the second half fails to make much impact on the audience.
Vishal who earlier proved his acting skills comes out with one more interesting and energetic performance throughout. He has been exceptional in the action episodes and he performed the character of Rayudu with ease. Sri Divya has been decent and she has been quite decent with her assignment. All the other actors did their roles well.

The story of Rayudu has been decent though it has been predictable. The screenplay and the dialogues have been good enough. The music and the background score take the film to the next level. The cinematography has been apt and is eye catchy. The production values of Rayudu have been decent and lavish. The director comes out with an out and out commercial entertainer all over.


Final Word:


Rayudu is a decent movie that has right commercial elements. The movie dips down during the second half but makes it a decent one time watch.