Shourya is the story of life of a young and talented guy Shourya (Manchu Manoj) who is well educated and responsible. He is caring and lovable. He falls in love with Nethra (Regina Cassandra) and she gets convinced because of his good deeds. Some unknown situations make them elope and during this time Shourya gets the biggest shock in his life which is that Nethra gets murdered due to some unusual situations. Shourya will be blamed for the murder of Nethra after which many interesting things come out. The rest of the movie is the reasons behind the murder of Nethra and the real culprits behind this incident. Watch Shourya to know completely about the film.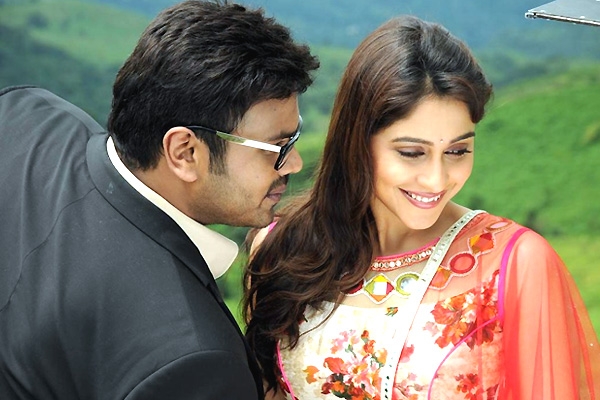 The first half of the movie starts with a bang that the audience will be completely surprised. The film loses grip slowly as the narration has not been interesting. Though there are stupendous scenes that impress the audience, the songs and the rest of the first half has been completely low and it ends up unimpressive.
The second half of the movie too carries the same pace but Shourya has enough twists to get surprised. The narration has been completely outdated and it lacks interest. The audience gets surprised for every twist and they get irritated for the rest of the time. The songs are completely outdated and they have been shot so badly that they are the real barriers of the movie. Shourya has nothing new to reveal during the climax too. The second half of the movie too ends up disappointing the audience.
Manchu Manoj has come up with an outstanding performance and he is one actor who hunts for interesting roles in his movies. Manoj excelled throughout the movie and especially during the emotional episodes, his performance has been top notch. Regina Cassandra has been cute and beautiful in the small role assigned. Prakashraj is one more highlight of the movie and it has been a tailor made character for him as an investigating cop. Prabhas Seenu comes out with one more decent performance in the movie. All the other actors have been decent and outstanding.
The story of the movie has nothing new to reveal but it has interesting twists. The twists in the film have been narrated well at the right moments but the rest of the film has not been taken care. The complete narration of the movie has been outdated and the songs simply irritate the audience. The cinematography has been decent and all the money spent has been shown clearly on screen. The production values have been good and decent throughout the film. Director Dasaradh comes out with one more debacle as the movie falls flat because of the outdated narration.
Final Word:
Shourya is a movie that can be completely ignored as the film misses the real feel and interesting narration. Manchu Manoj excelled with his performance which is the major highlight of the movie.