Bhale Manchi Roju is the story of Ram (Sudheer Babu) who works as a delivery boy in Mercedes Benz. He falls in love with Maya (Dhanya Balakrishnan) who cheats him after she finds a rich guy. Ram plans to teach her a lesson by slapping Maya during her marriage in front of everyone. Twist arises when Ram collides with a car in which Sita (Wamiqa) gets kidnapped. Shakthi (Saikumar) kidnaps Sita and during the accident she gives everyone a miss. What is the work assigned to Ram by Shakthi? What is the relation between Ram and Sita? Will Ram teach a lesson to Maya? Watch Bhale Manchi Roju to know about the rest.
Bhale Manchi Roju
A

nalysis :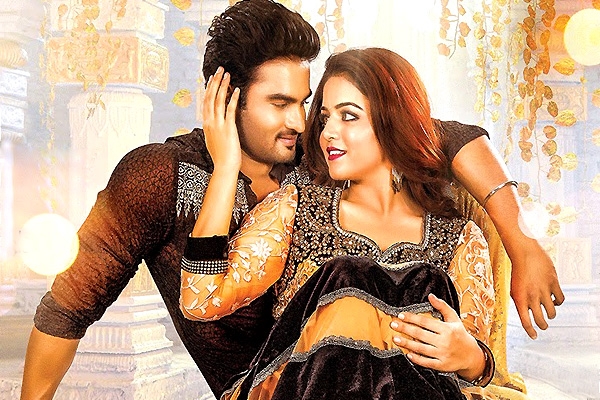 The first half of Bhale Manchi Roju has been fresh and energetic throughout. The entertainment has been carried well though the movie dips in between because of the unwanted episodes. The songs have been shot well and the music has been impressive. The cinematography is the major highlight of Bhale Manchi Roju and the interval bang makes the movie interesting and impressive.
The second half of Bhale Manchi Roju dips badly in all the aspects right from the first frame. The complete movie has been side tracked and the unwanted episodes kill the interest on the film. The comedy dose has been increased and the songs become the barriers for the narration. The pre climax episodes and the action sequences kill the film completely. The climax of Bhale Manchi Roju has been dragged much and on the whole Bhale Manchi Roju suffers proper narration throughout the second half.
Bhale Manchi Roju
P

erformance :
Sudheer Babu has done a decent job as Ram and is the highlight of the movie. He has been energetic and his performance has been impressive. His expressions have been top notch. Wamiqa makes a decent job and she performed with perfection as Sita. Posani Krishna Murali and Prudhvi entertained the audience and managed to bring laughs. Sai Kumar has been powerful with the role assigned. All the other actors have been decent.
The story of the movie has nothing much new except the interval twist. The screenplay of the film has not been taken enough care of and the dialogues have been just ok. The music and the background score elevated the film well and the cinematography is the major highlight of Bhale Manchi Roju. The production values have been grand and decent. The editing has been nitchy. Debutant Sriram Aditya has been decent with the first half but his confused narration in the second half makes the film fall flat.
Final Word: Bhale Manchi Roju is a movie that has a decent first half, but a confused second half spoil the flavour of the film. Bhale Manchi Roju can be completely ignored.