Tripura is the story of a village girl Tripura (Swathi) who is famous in her locality as her dreams come true. Her father gets irritated as Tripura starts revealing many facts of the villagers to them. This is the time he thinks that she should get married and he takes her to Hyderabad to get her treated. Naveen (Naveen Chandra), the incharge doctor falls in love with her and gets married. After getting married Tripura comes to know some important facts about Naveen's love story and the rest of the movie is how the facts unfold. Watch the film to know about the rest.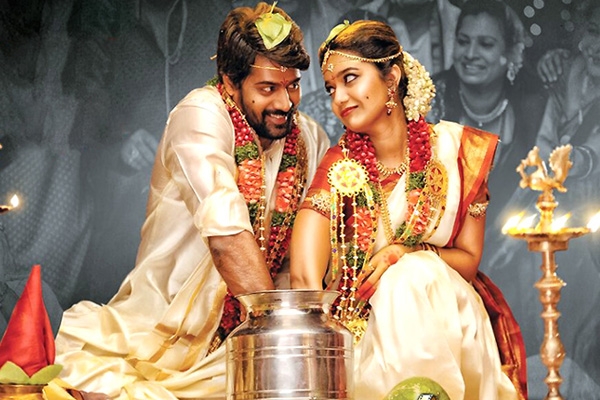 The first half of the movie starts interesting but many of the episodes look completely unnatural. The narration has been slow and Sapthagiri has been rushed on to the audience disturbing the flow of the film. When the movie gets falling an interesting scene comes on which finally maintains the curiosity. On the whole the complete first half has been ok and it can be called decent.

The second half of the movie has nothing new to say and the main concept has been sidelined completely. The comedy tracks are the main reasons for the film to fall flat. Most of the episodes resemble to that of Geethanjali and the complete second half is a down fall.
Swathi has been decent all over but she gained lot of weight to look apt in the movie. Her presence in the songs has been disturbing as she hardly shaked her legs. Naveen Chandra who has immense talent has nothing much to do. I mean he could not get much scope to perform in the movie. Rao Ramesh has been decent with his limited presence. Sapthagiri's character has been extended much and he rarely made the audience smile. All the other actors have been decent throughout with their assignments.

The concept of the film has been interesting but the basic plot has been sidelined. The screenplay and the dialogues of the film are just average. The music and the cinematography have been ok and the production values have been grand. Raaj Kiran who scored a huge hit with Geethanjali failed to entertain the audience because of a routine flick.
Final Word:
Tripura is a movie that completely resembles Geethanjali. A film that can be ignored.
Reviewed By Siva Kumar