Spicy Photo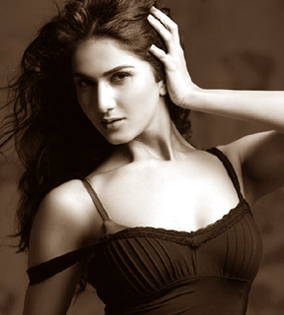 Director of the recently released Tamil film 'Thailaivaa', A.L. Vijay, has denied that the movie was based on the life of anyone. He informed this in the II assistant city...

Audio release of Thoofan the Telugu version Zanjeer is celebrated with a spectacular show last night. The show under the anchoring of Udaya Bhanu went on amidst whistles, claps and...

The cast and crew of Bahubali are putting in endless hours of hard work to make the film a spectacular show. We know how Prabhas is stuck in this Bahubali...

Priyanka Chopra is all praise for her co-star Charan, never mind her displeasure with his unpunctual behavior. Truth remains that, deep down in her heart, the fit Priyanka has immense...

The Mumbai-based film production centre brought into prominence that media figure Sameera Aziz is steady to become the first female Saudi filmmaker in Bollywood. Saudi news site Sabq reported on...

Ace Director Rajamouli and film producing company Arka Media works jointly planned and launched a new website 'releaseday.com' for the benefit of the cine lovers to access new and old...

Image built in cinema industry sometimes is an advantage and sometimes proves to be a handicap. An image made makes the audience accept the roles the actors take. But once...

Priyanka Chopra heroine of the movie Zanjeer wants to concentrate more on the promos of Hindi version at Mumbai than on its Telugu version Thoofan at Hyderabad. As such, she...