Mersal is the story of a village man, a doctor and a magician (Vetri/Dr.Maran/Vetri Maran) essayed by Vijay in the film. Dr Maaran (Vijay), a doctor based in Europe reveals about the health mafia and a unexpected twirl makes the doctor land in Chennai. The rest of the film is all about health mafia and how the other characters are related to the doctor in the movie. Watch Mersal to know about the complete film.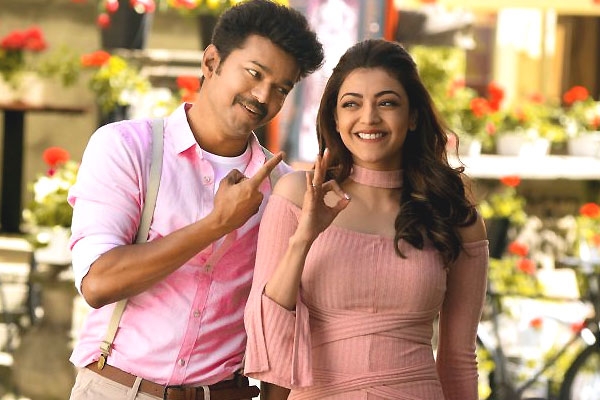 Mersal has an engaging and interesting first half which makes the audience impressive. The first half has been laced with all the commercial ingredients and it has been top class. Vijay leads the show with his exceptional performance in the film. The songs have been shot well and the interval episodes look impressive. On the whole, the first half has been thoroughly engaging and entertaining.

The second half of Mersal dips down completely because of the slow drama and dragged episodes. The village drama looks outdated and most of the episodes look dragged. The songs have been decent and the film picks back during the pre-climax episodes. The climax episodes look convincing enough and on the whole, the second half is a huge letdown.
Vijay has been outstanding in three different roles and he shined throughout the movie. His performance looked realistic and was apt in the assigned roles. Samantha and Kajal had limited roles and they delivered out their best. Nithya Menen has been decent in the role and SJ Suryah looked loud enough in the assigned role.

The story of Mersal has nothing much new to reveal and is picked up from many Tamil movies. The screenplay and the dialogues have been ok. The music and the background score have been top class and the cinematography has been outstanding. The production values looked lavish and Atlee picks up an outdated script for Mersal.


Final Word:


Mersal is a huge letdown because of the outdated plot and the dragged narration. Though Vijay shines with perfection, that alone could not save the film completely.
Mersal Movie Review, Rating, Story