24 is the story of Mani (Suriya) who works as a watch mechanic. He falls in love with Satya (Samantha) who is a student and one fine day he gets the key for a box that he owns from the past 26 years. After opening the box, he comes across a watch which can travel according to the requirement and he will be surprised. After this he comes to know about Athreya (Suriya) and Sethuraman (Suriya). The rest of 24 is about the relation between Mani, Athreya and Sethuraman. Watch 24 to know about the complete movie.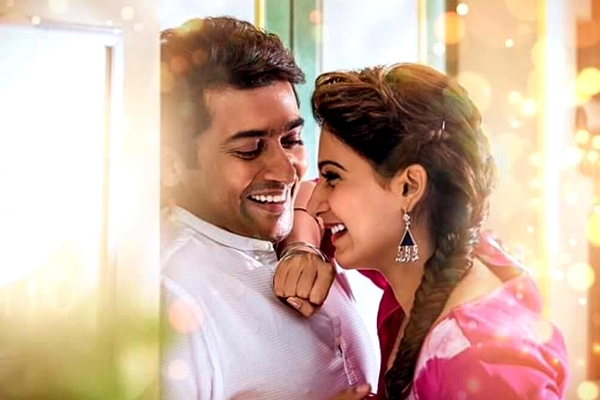 The first half of 24 has been exceptional right from the first frame. The movie has been brilliantly written and the narration has been flawless. Suriya excelled in all the three characters to the peaks. The love story has been pleasant and the action episodes have been fearless. The interval episodes leave a strong impact on the audience eagerly waiting for the second half to start. On the whole the complete first half is a treat for the audience.

The second half of the movie too travels with the same pace but the audience sit back in their seats waiting for thousands of questions to be answered which have been well justified. The songs have been decent and fresh. The heat has been travelled throughout the movie and the pre-climax episodes along with the climax take the film to the next level. On the whole the second half has been executed with perfection and ends up on a highly impressive note.
Suriya who has been the king of performance comes out with an outstanding performance in all the three assigned characters. He has been perfect and did the roles with lot of ease. Samantha has done the assigned role with perfection and is the highlight of the movie. Nithya Menen, Girish Karnad, Ajay and Saranya shined in their roles. All the other actors have been decent.

The story of the movie has never been touched in the history of Indian cinema till date. The screenplay and the narration has been outstanding throughout. The music and the background score have been apt and elevated the film well. The cinematography is the major asset of 24 and the poduction values have been grand enough. Vikram Kumar is one of the finest directors of South Indian cinema and he proved it once again with 24.


Final Word:


Suriya comes back with a bang and 24 will sure give him the much needed commercial hit after years. A perfectly written and well executed sci fi thriller that will leave everyone in surprise. A must watch movie.