Sui Dhaaga is all about Mauji (Varun Dhawan) who works in a tailoring shop and he gets treated badly by his owner. One fine day, his wife Mamta (Anushka Sharma) suggests Mauji to float his own business. It is then Mauji starts his new journey and he faces several hurdles in this process. The work of Mauji and Mamta gets labelled by a big businessman and the rest of Sui Dhaaga is how they end up successful in life. Watch Sui Dhaaga to know about the journey.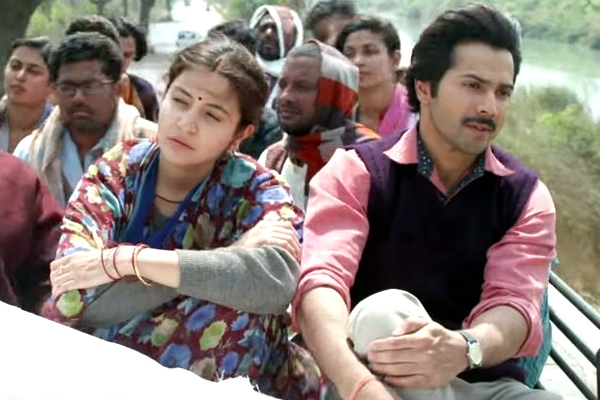 Some of the scripts look great on paper but they fail to make an impact on screen. Sui Dhaaga has some strong emotional drama backed by top notch performances by Varun Dhawan and Anushka Sharma. But the film will not appeal for major sections and is just passable. The first half looks impressive and the interval episodes have been penned and narrated well.

The second half of Sui Dhaaga  too has its moments but the film progresses on a dull note. The emotional episodes along with the stellar performances by Varun Dhawan and Anushka Sharma make the second half passable. The pre-climax episodes have been impressive and they elevate the film well. The climax episodes have been just ok and the film ends up on an impressive note.
Varun Dhawan rocks throughout the film and he has been simple, subtle and emotional in the assigned role. The actor has been outstanding in the emotional scenes. Anushka Sharma's role has been penned with emotional dosage which will not go well with major sections of audience. Raghuvir Yadav has been funny and Yamini Das looked apt. All the other actors performed well.

Sui Dhaaga has a decent plot which has been laced with huge dose of emotional drama. The screenplay has been decent and the dialogues look apt. The music is good and the songs work well with the story. The background score is the best and it elevated the film well. The cinematography work and the production values are the major strengths of the film.


Final Word:


Sui Dhaaga is an emotional drama which has been decent at parts. Varun Dhawan and Anushka Sharma shines well.
Sui Dhaaga Movie Review, Rating, Story