Noor is the story of Noor Roy Chaudary (Sonakshi Sinha) who works for a news agency headed by Sekhar Das (Manish Choudary). Noor wants to get some sensational news on board; she has been forced to cover some uninteresting local news. She has two best friends, Zara Patel (Shibani Dandekar), a DJ and Saad ( Kannan Gill). Malti (Smita Tambe) unknowingly divulges some shocking details to Noor after which she starts an enquiry about her brother's health. This is during this time, Noor finds a big story. The rest of the movie is all about what happens next.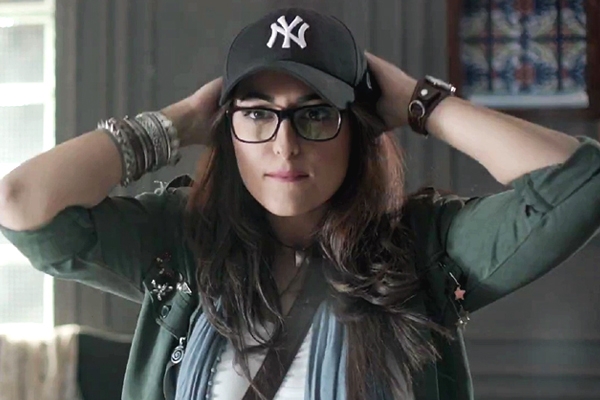 The first half of Noor offers nothing and it takes much time to reveal the major plot. The first half an hour is utterly wasted and it offers nothing. The entertainment at parts is a huge relief for the audience and the major plot has many loop holes that make the audience feel a huge let down. With some interesting episodes, the first half of Noor offers nothing and is a disappointment. With not many commercial elements, Noor is completely foolish.

The second half of Noor travels interesting for sometime however the film dips down badly at the much needed time. Some of the logics look baseless and most of the episodes look faked. Sonakshi's character has not been written well and the climax of Noor has interesting aspects. With an interesting plot, the director fails to make an engaging film. Noor is sure a massive disappointment in all the available ways.
Sonakshi Sinha delivers a decent performance throughout the movie. However a well written character of the actress would have made wonders. Sonakshi Sinha has been apt and fit for the role. Kannan Gill fails to make any impact and he is fit for web series than in films. Purab Kohli has been stupendous on screen in an extended cameo and Smita Tambe, Shibani Dandekar, Manish Chaudhary have been decent in their assignments. All the other actors have been fit in their roles.

Noor has an interesting plot and the screenplay, dialogues are the major letdown. The music and the background score have been decent and apt. The cinematography is the major highlight of the film and it elevates the movie well. The production values look lavish and Noor is a film that lacks interesting narration as it has enough loopholes throughout the movie.


Final Word:


Noor is a film that lacks interesting narration and is a huge disappointment. Sonakshi Sinha shines in the assigned role and Noor has been good at parts.
Sonakshi Sinha's Noor Movie Review, Rating, Story, Cast & Crew