Ok Jaanu is the story of Adi (Aditya Roy Kapoor) and Tara (Shraddha Kapoor) meet each other unusually and fall in love. While Adi is a video game developer, Tara is an architect. The duo decide to live in a relationship and Tara shifts to Adi's rented room which is owned by G Shrivastava (Naseeruddin Shah). Six months after their relationship, time comes that Adi has to fly to Los Angeles for his profession and Tara gets an admission in Paris for further studies. It is during this time, they realize their love and the rest of Ok Jaanu is what happens next.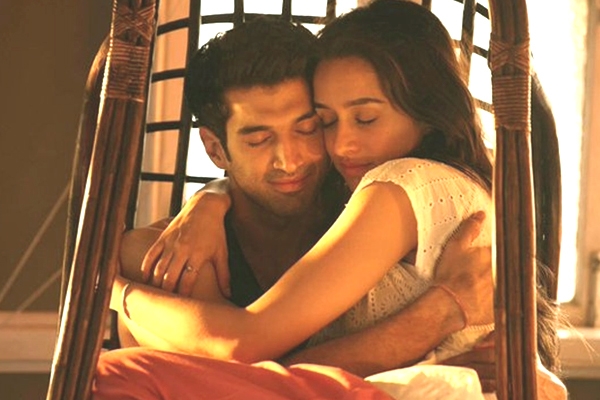 The film starts on a fresh note however the Bollywood audience witnessed many similar films in the past. It is the performances which make the film going and the songs are completely melodious and have presented well on screen. The interval episodes make the film interesting however the entire first half of Ok Jaanu is completely predictable.

The second half of Ok Jaanu dips down badly after a convincing and interesting first half. The movie turns emotional and the dose of sentiment leave the audience irritated. The pace slows down as time proceeds and the pre-climax episodes spoil the entire film's flavour. The climax of Ok Jaanu has been positive however the second half of Ok Jaanu is a huge disappointment.
Aditya Roy Kapoor has been stunning and commendable as Adi in the film. Shraddha Kapoor has been sizzling hot and her performance has been stupendous. Their chemistry is a treat for the audience. Naseeruddin Shah has been strong enough and he dominated the movie with his presence. All the other actors delivered out their best for the movie.

Ok Jaanu has nothing new in plot and the screenplay, dialogues have been just ok. The songs and the background score have been fresh and elevating. The cinematography has been a treat for the audience and the production values looked lavish and decent. The director managed to bring out the same emotions that have been portrayed in the original.


Final Word:


Ok Jaanu is a romantic entertainer which dips down badly during the second half. It can be given a shot for the romantic drama and the performances by the lead actors.