Phobia is the story of Mehak (Radhika Apte) who is a visually talented artist. Due to an unfortunate mishap, Mehak gets into a trauma to a huge extent and she finally comes to know about agoraphobia. It is known to be a phobia which makes the affected visiting public places. Shaan (Satyadeep Mishra), a close friend of Mehak takes the responsibility of Mehak and shifts her to his friend's house. The rest of the film is about the allegations made by Mehak and the results of the phobia. Watch the movie to know about the rest.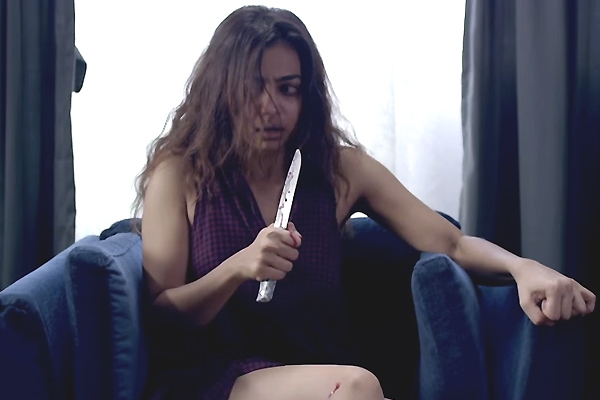 The first half of the movie starts on a normal pace and has no interesting moments during the first half. The movie has no scope for music and the cinematography of Phobia has been highly impressive. The pre-interval episodes take pace and the movie turns quite interesting. On the whole the first half of the movie has been just ok with some interesting moments.
The second half of Phobia too has some good and interesting episodes throughout the film. However the film lacks the real thrills that are much needed in the film. The performances by the lead actors take the film to the next level completely. The technical aspects make the film brilliant to look and on the whole the second half of Phobia has some decent episodes along with some outstanding performances.
Radhika Apte has been spell bounding and outstanding as Mehak in the movie and she has been perfect in the role of helpless and struggling Mehak suffering with a phobia. Satyadeep Mishra has been apt and he has been decent in the assigned crucial role. He has been realistic and performed the role of Shaan with ease. Yashashwini has been natural as a kind hearted girl. All the other actors delivered out their best in the assigned roles.
The story of the film has been completely new and it has never been discussed in Indian cinema. The screenplay of the movie has been gripping enough and the dialogues have been written with enough care. The background score tops the show and the cinematography is the other highlight of the film. The production values have been grand enough and the editing has been niche. The director has been successful in discussing a new concept in an interesting way but he fails to keep the audience engaging throughout.
Final Word:
Phobia is a new and untouched concept that has been discussed for the first time on Indian screen but it lacks the much needed thrilling elements. Phobia will sure impress a niche of audience but it may not appeal to all the sections.
- Siva Kumar.