1920 London is said to be a horror thriller which is about Shivangi (Meera Chopra) who hails from a royal Rajasthani family and she gets married to Veer (Vishal Karwal). However the family moves to London and they get cursed by black magic which comes after they receive a gift from their hometown. With nothing much to do, Shivangi goes in search of Jai (Sharman Joshi) who can handle things with perfection. Though he rejects the offer initially, he later agrees to help Shivangi. The rest of 1920 London is about what happens next.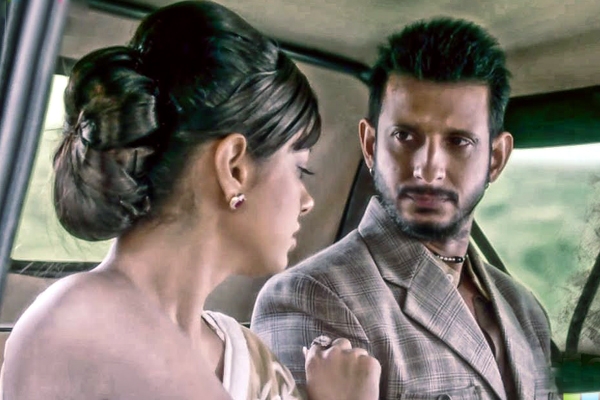 The first half of 1920 London starts on an interesting note but the director fails to maintain the suspense and curiosity throughout. The movie falls down at time irritating the audience however it picks again after a huge downfall. The songs have been decent and well shot. On the whole the complete first half of 1920 London has some interesting episodes but they are not alone enough to sustain and stand strong.
The second half of 1920 London is a complete misfire in all the available ways. The complete film has been faked out with lot of unnecessary episodes throughout the film. The pre-climax episodes spoil the mood of the film and the climax has been completely predictable. On the whole the complete second half of 1920 London fails to impress the audience and will fall flat as a debacle.
1920 London
P

erformance :
Sharman Joshi need to reconsider his decisions in terms of script selections before he gets vanished from Bollywood. Though he has done a decen job, the character has nothing promising to sign it. Meera Chopra who has hands full of experience fails to make much impact with her performance. Vishal Karwal is one actor who has done his job with dedication and he did a decent job with his performance. All the other actors have been good enough.
The plot of 1920 London has nothing much to reveal and it lacks interest. The screenplay and the dialogues have been below the expected line. They lacked enough grip. The music and the background score have been challenging. The cinematography will sure make the difference and the production values have been decent enough. The director fails in all the departments and 1920 London falls flat.
Final Word:
1920 London is a movie that can be completely ignored as the movie lacks everything in all the departments. The basic plot has been deviated. A film to be ignored.