Hamari Adhuri Kahani
S

tory
Vasudha (Vidya Balan) who gets married to her husband Hari (Rajkumar Rao) goes missing from the past five years. She finds it difficult to raise her child without any support and this is the time when she meets Aarav (Emraan Hashmi) and he falls for her in no time. At the time when everything is taking place smoothly, Vasudha's past comes rushing back and the rest of the movie is what happens next. Watch the movie to know about the rest.
Hamari Adhuri Kahani
A

nalysis :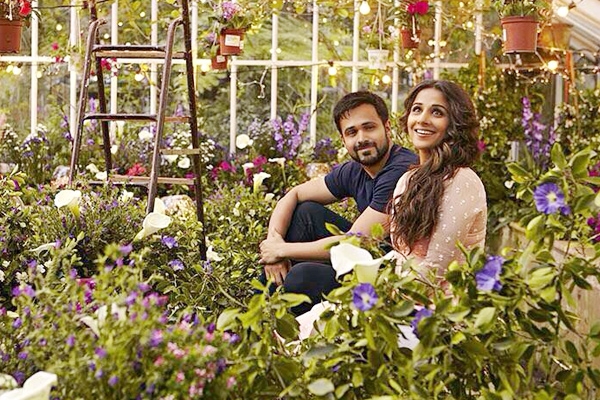 The movie has been written bad right from the first scene. The pace of the film has been completely slow and the narration has been uninteresting. The complete first half has been boring and the fake emotions spoil the movie more.

The second half to carries the same feel however the episodes of Rajkumar Rao bring some relief but the movie follows the same pace and momentum like in the first half. On the whole the complete second half has been below the line and the film is a disaster.
Hamari Adhuri Kahani
P

erformance :
Vidya Balan who has the capability to pull the crowds from all over has been restricted with Vasudha and her faded character rarely had a scope to perform. Emraan Hashmi has been limited and Rajkumar Rao has made the film engaging with his performance. All others have given their best for the assigned characters.

The story of the movie has been inspired from various past tragic movies and the screenplay; dialogues are the major drawbacks for Humari Adhuri Kahani. The music has been melodious and is the only good thing that happened with the movie. The cinematography has been outstanding and the production values have been rich. This time Mohit Suri fails to impress the audience with the emotional content.


Final Word:


Humari Adhuri Kahani is a failure in all the fields of cinema. The whole cast has been utterly wasted and the movie can be completely ignored.
Vidya Balan's Hamari Adhuri Kahani Movie Review