Piku Banerjee (Deepika Padukone) is a young architect who stays with her dad Bhaskor Banerjee (Amitabh Bachchaan) who is in his seventies who suffers from constipation. Piku's partner in business and also a person that she is involved in a casual physical relation with (Jissu Chaterjee) is the only other man other than her dad whom she connects with. Piku's father wants her to remain unmarried until she finds the right partner in her life One fine day they plan a visit to Kolkota to sell their home there. During their trip to Kolkata on road, she realizes how similar she is with her father. This forms the rest of the story.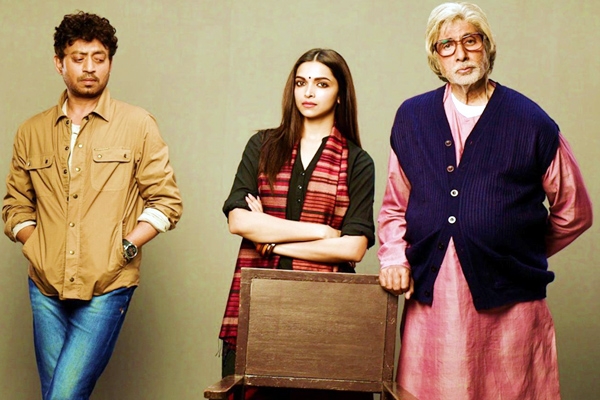 The first half of the movie has perfect narration and flavor. The narration has been top notch with loads of entertainment. The movie has been racy and interesting. On the whole the complete first half of Piku has been highly impressive.
 
The second half has been slow compared to the first half but on the whole the second half has been impressive with emotional content taking the major role. The movie is sure an example of critical Indian families.
Bachchan, as Banerjee, is a delight, hamming it up in the way old Bengali men do, posturing for family. He appears brash and dismissive but this, as he says, is because he is "a critical person", which translates to him setting higher standards for those he loves. Deepika who has been seen in many glamorous roles has once again proved that she isone of the greatest performers. She has been terrific throughout and carried the film completely. Irrfan Khan is characteristically flawless. Despite a less author-backed role than father and daughter, he imbues his character with enough authenticity.

The story of the film is quite unique and has been narrated with superb clarity in a humorous way. The film right from its first frame builds a certain aura that is extremely homely. Showcasing a father-daughter relation at a stage where it is probably the most important, Sircar wins you with the tale. The music and the cinematography of the film bring life and they have been completely adequate. The production values have been grand enough and Shoojit Sircar need a wide applause for his superb narration.


Final Word:

Piku will make you laugh, cry and smile all at once. A must watch film.
Piku Movie Review