The movie is about an undercover unit called Baby headed by Feroz Ali Khan (Danny Denzongpa). This group has stopped many terror operations in the past and have been successful at their profession. Ajay (Akshay Kumar) is also a part of the team which start a new mission to stop a bunch of terrorists. Ajay gets through a huge plan from the ISI which are working for Maulana Mohammad Rahman (Rasheed Naaz). Ajay plans with the help of various officers to spoil the mission off ISI and the rest of the movie is did he succeed.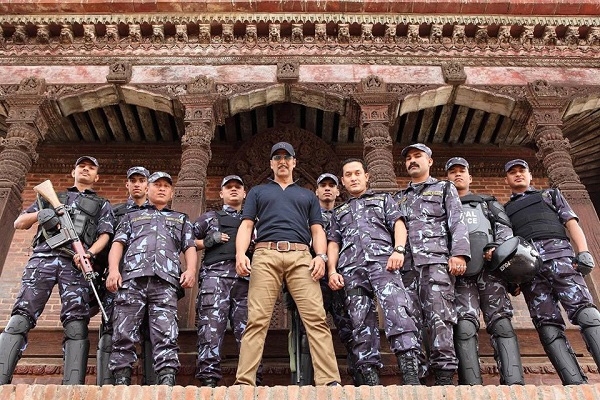 The movie starts on an interesting note right from the first scene and the movie picks up gradually. The movie manages the pace along with the interest and the audience rarely get time to take off the sight. The complete first half has been engaging.

The second half of the movie too maintains the same momentum and pace as the first half of the film and the interest and the suspense has been carried well till the end. The climax has been a bit simplified but on the whole, the complete movie has been highly satisfactory.
Akshay Kumar who can fit his legs in any shoes has found himself as a serious cop and he is outstanding in the movie. He has impressed everyone with his performance and carried up the seriousness of the film. Danny Denzongpa is amazing with his role and Rana, Anupham Kher, Tapsee have done justice for their roles assigned.

The story and the screenplay are the highlights of the movie which makes the audience sit without deviation. The screenplay is thorough and precise and with no involvement of songs for disturbance, it becomes even more nail-bitting. Cinematography by Sudeep Chatterjee is amazing and editing has been top notch. Neeraj Pandey has excelled in his job and this is his best work till date.

Final Word:

Baby is a movie which makes you forget everything for sometime and you will be speechless after watching the film. A must watch film for sure.