Hrithik and Lisa Haydon's stunning Photoshoot
Posted: 12/29/2016 05:58 PM IST
(Image source from: Hrithik and Lisa Haydon's stunning Photoshoot)
Hrithik Roshan is one actor who is a fitness freak and he flaunted his abs in many of his films. He loves to be fit and he has been recently placed in the top ten in the list of hottest man on earth. The actor joined hands with Lisa Haydon for a photoshoot which has been trending all over. The duo never worked for a film however it was for a photoshoot they teamed up.
Setting up the temperatures rising, Hrithik and Lisa looked their best in the photoshoot. Hrithik went shirtless and Lisa has been dressed in a black one piece bikini showing off her back. The common point in both of them is that they love to stay fit and they workout regularly to look perfect.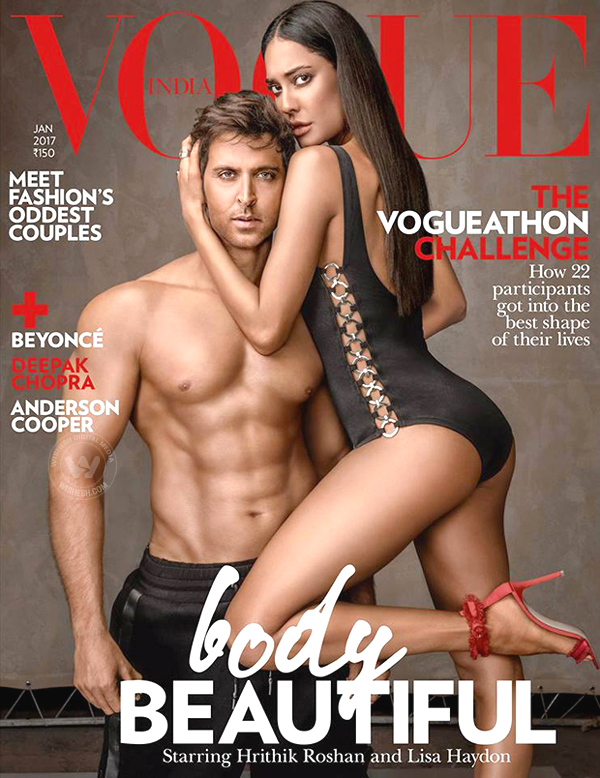 NOTE: We inform you that we are not owner of any of the products, images or any other products displaying on our website. But all the articles are written by us and we owned them. If you found any image or product that found under your copyrights then please feel free to CONTACT US. We will remove that image or product as soon as possible. All the images are collected from Google.
If you enjoyed this Post, Sign up for Newsletter
(And get your daily news straight to your inbox)