Sruthi Haasan Sizzles with her Hottest Outfits
Posted: 05/02/2016 03:50 PM IST
Kamal Haasan's daughter Sruthi Haasan is one of the finest actresses in Indian cinema. Though she struggled a lot during her initial days, the actress later on reached the top position after scoring back to back hits in her career. Sruthi Haasan has been busy with back to back films in Telugu, Tamil and Hindi languages, The actress has been one of the highest paid South Indian actresses currently.
Sruthi has been in news for her glamorous acts and she has done many hot and sizzling photo shoots throughout. Sruthi even looked hot during her public appearances and award ceremonies which made her sit on the top. Now she posed for top magazine GQ which is a huge sensation. Sruthi has been seen in the hottest outfits till date revealing out her assets.
She dazzled in a red skirt showing off her cleavage for the cover page of GQ. The actress revealed that she has no limits for glamour and will continue to sizzle with her hottest looks. She is currently shooting for over 6-7 films in Telugu, Tamil and Hindi languages.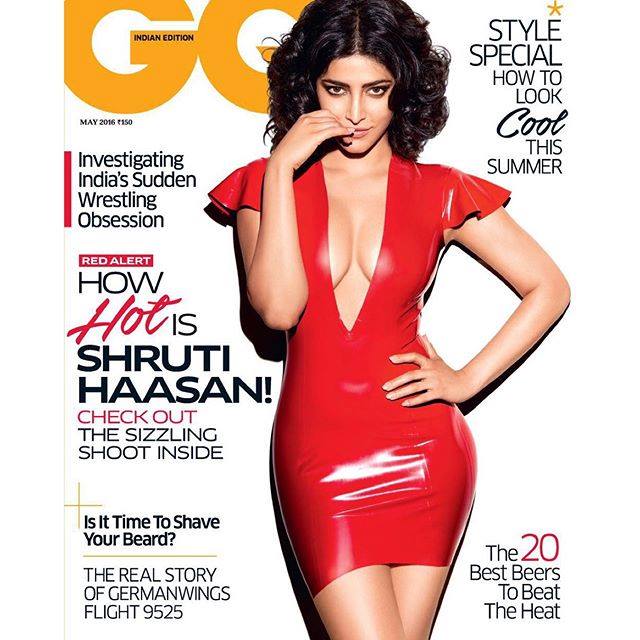 - Siva Kumar.
If you enjoyed this Post, Sign up for Newsletter
(And get your daily news straight to your inbox)