Kareena Reveals a Cute Pic of Taimur
Posted: 03/18/2017 06:38 PM IST
(Image source from: Kareena Reveals a Cute Pic of Taimur)
Top actress Kareena Kapoor fell in love and got married to actor Saif Ali Khan. Years after their marriage, the duo has been blessed with a baby boy and they named him Taimur Ali Khan. Ever since his birth, Taimur Ali Khan has been trending and there have been several controversies about the small kid. Saif and Kareena even slammed the critics and media for spreading some false news.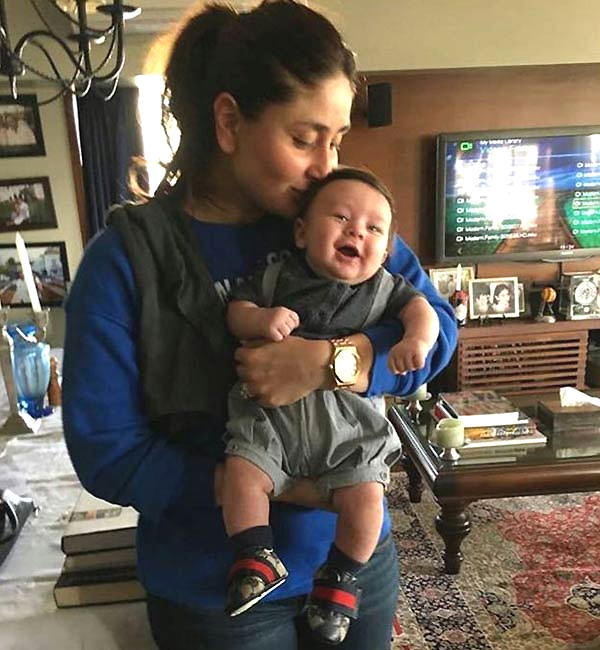 Now Kareena has been snapped with her cute son who looks quite adorable. Kareena stepped out with her baby in the recent times. Saif and Kareena have been spending time together after Saif took off from his shoot. They were seen going out on a long drive in the night. The pictures went viral on social media and now this! From what it looks like, this pic is taken at Kareena's house.
NOTE: We inform you that we are not owner of any of the products, images or any other products displaying on our website. But all the articles are written by us and we owned them. If you found any image or product that found under your copyrights then please feel free to CONTACT US. We will remove that image or product as soon as possible. All the images are collected from Google.
If you enjoyed this Post, Sign up for Newsletter
(And get your daily news straight to your inbox)