Salman Khan surprises Rajinikanth
Posted: 11/21/2016 06:29 PM IST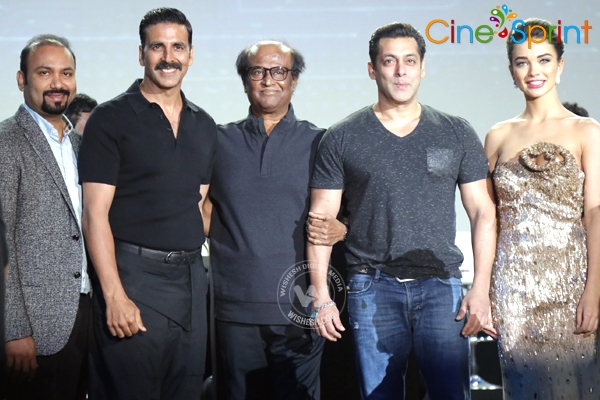 (Image source from: Salman Khan surprises Rajinikanth)
Bollywood Superstar Salman Khan is one of the most admired actors in Indian cinema. The actor is busy shooting for his next movie titled Tubelight in the direction of Kabir Khan. Superstar Rajinikanth who has been shooting for his big budget science fiction 2.0 has been in Mumbai for the first look launch of the film. Shankar is the director and Amy Jackson is the female lead. Salman surprised the team of 2.0 by landing straight to the event.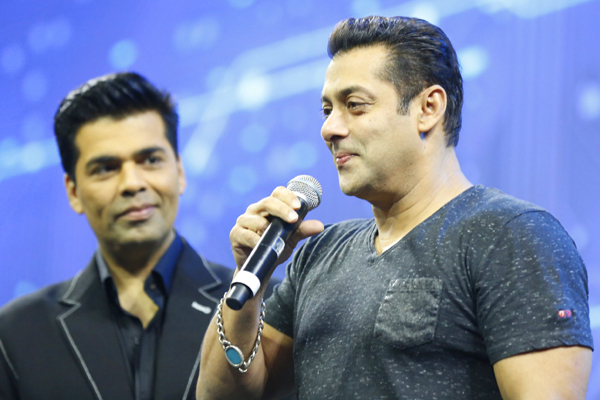 He said "I haven't been invited however I wanted to meet Rajini garu and came to the event. I love Akshay Kumar because he is growing for every film and he is one of the finest actors of our generation. Shankar is an amazing director and I am waiting to watch the film". The whole movie unit thanked Salman Khan for his presence.
Produced by Lyca Productions, 2.0 is all set for Diwali 2017 release.
If you enjoyed this Post, Sign up for Newsletter
(And get your daily news straight to your inbox)